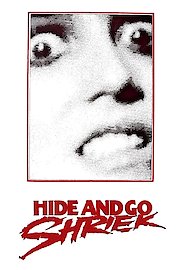 Watch Hide and go shriek
"Close your eyes. Count to 10. And run for your life."
R
1987
1 hr 30 min
For those who love a scary movie, Hide and Go Shriek is a great choice. When a group of teens spends the night in a furniture, it seems at first like a great idea. Soon, an unidentified man throws a nightmarish wrench into their planned night of teen frolicking.