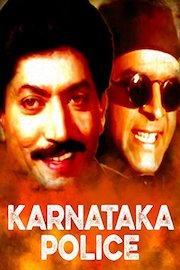 Watch Karnataka Police
Watch full movie Karnataka Police online on erosnow.com. Karnataka Police is a 1998 Indian Kannada film, directed by J G Krishna and produced by D K Ramakrishna (Praveenkumar). The film stars Devaraj, Bhanuchandar, Yamini, Bhavyashree Rai, Padmavasanthi, Kishori Ballal and Roopashree in lead roles. The film had musical score by Sadhu Kokila.
Karnataka Police is a 1998 adventure movie with a runtime of 2 hours and 5 minutes.