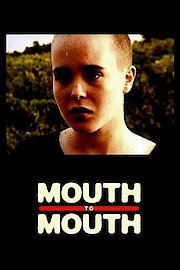 Watch Mouth to Mouth
"Close your eyes and picture the perfect world."
NR
2004
1 hr 41 min
47
The film Mouth to Mouth is about a woman named Sherry who may learn the hard way that a cult proves to be quite radical. Being a true individual comes with a price. Sherry learns much while she is living in Europe. This cult believes that they are indeed radical street people armed with radical knowledge. This cult will introduce Sherry to a lifestyle that she has never known before meeting these people who go by the name or the collective SPARK. They will travel together toward the vineyard compound and make a home for themselves.