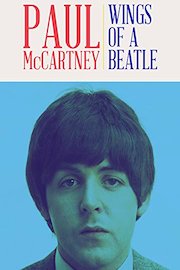 Watch Paul McCartney: Wings of a Beatle
From the small clubs of Liverpool to the world stage, Sir Paul McCartney has dedicated his life to the music industry. He has not only dominated the airwaves all over the world with the Beatles, he has also dominated the charts with Wings and his Solo work. But Paul McCartney's life hasn't always been glamorous and has been met with some extremely dark days. Experience the story behind one of the music industries most treasure musical icons. This is Sir Paul McCartney.
Paul McCartney: Wings of a Beatle is a 2019 documentary with a runtime of 1 hour and 4 minutes.