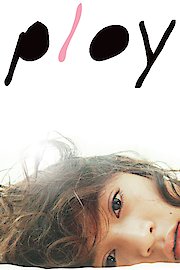 Watch Ploy
"Every relationship has an expiration date."
PG-13
2007
1 hr 45 min
Ploy is a 2007 Thai drama film directed by Pen-Ek Ratanaruang. The movie tells the story of a married couple, Wit and Dang, who are passing through Bangkok during a layover on their way back to their home in the United States. They check into a fancy hotel together, and as they navigate their way through the city, they begin to grow distant from one another. Wit is a retired architect, and he spends much of his time reminiscing about his past love affairs. Meanwhile, Dang is convinced that Wit is cheating on her with one of the hotel employees.
As the night wears on, Dang becomes more and more paranoid, and she eventually decides to go out and explore the city on her own. She runs into a teenage girl named Ploy who is also wandering the city alone, and the two strike up a conversation. Ploy is looking for her mother, who she believes is working at a nightclub called the Cat Bar. Dang agrees to help Ploy find her mother, and the two of them set out on a journey through the city.
As they make their way around Bangkok, Dang and Ploy begin to form a bond. Ploy is wise beyond her years, and she helps Dang see things in a new light. Together, they visit various locations around the city, including a Buddhist temple and a street food market. Along the way, Ploy shares some of her own personal stories with Dang, including the story of how she lost her virginity.
In the meantime, Wit is struggling to deal with his own emotions. He spends much of his time drinking alone in the hotel bar and remembering old lovers. He also begins to have hallucinations, seeing strange images of himself and other people in the bar. He starts to become more and more unraveled as the night wears on.
As morning approaches, Dang and Ploy return to the hotel. They find Wit passed out in the bar and try to wake him up, but he is unresponsive. Fearing that he may have suffered a heart attack, they call for an ambulance. While they wait for the ambulance to arrive, Dang and Ploy continue to talk and bond.
In the final moments of the film, the ambulance arrives, and Wit is taken away on a stretcher. Dang and Ploy watch as the ambulance pulls away, and then they turn and walk off in opposite directions.
Overall, Ploy is a beautifully shot, emotionally charged film that explores themes of love, loss, and human connection. The relationship between Dang and Ploy is incredibly moving, and both actresses deliver outstanding performances. Meanwhile, the character of Wit serves as a kind of counterpoint to their relationship, reminding us of the fragility of human connection and the pain of lost love. Ploy is a must-see for fans of Thai cinema and for anyone who appreciates powerful, character-driven drama.
Ploy is a 2007 drama with a runtime of 1 hour and 45 minutes. It has received mostly positive reviews from critics and viewers, who have given it an IMDb score of 6.7.