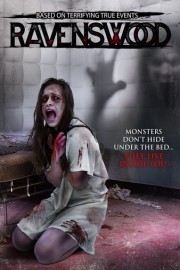 Watch Ravenswood
NR
2017
1 hr 28 min
Ravenswood is a horror film released in 2017, directed by Jon Cohen and starring Madeline Marie Dona, Jock Campbell, and Shane Savage. The movie takes place in a small town called Ravenswood, where five teenagers go missing while exploring an abandoned asylum. The main character of the movie is Brooke, played by Madeline Marie Dona, who is dealing with the aftermath of her friend's disappearance. She is wracked with guilt and unable to move on, which leads her to investigate the abandoned asylum where her friend went missing.
The asylum itself is a creepy and unsettling place, filled with dark hallways, old medical equipment, and disturbing graffiti. The movie does a great job of creating a sense of dread and unease as the characters explore the asylum, and viewers are left on edge wondering what horrors will be uncovered.
As the story unfolds, we learn more about the teenagers who went missing and their connections to each other. It quickly becomes clear that there is something sinister at play in Ravenswood, and that the group of teenagers may have stumbled upon something they were not supposed to.
The movie is well-paced, with a good balance of tension-building moments and jump scares. The visual effects are impressive, and the soundscape is expertly crafted to create a sense of unease.
The acting in Ravenswood is strong across the board, with Madeline Marie Dona delivering a standout performance as Brooke. She is a compelling protagonist who is both vulnerable and determined, and viewers will find themselves rooting for her throughout the movie.
Jock Campbell and Shane Savage also deliver strong performances as Brooke's friends, who join her on her investigation of the asylum. Their banter and camaraderie provide moments of levity, which are a welcome respite from the tension and terror of the asylum.
One of the highlights of Ravenswood is its use of practical effects. The filmmakers opted to use practical effects over CGI, which lends the movie a sense of realism and grittiness. The makeup and prosthetics are particularly impressive, and add to the creepiness of the asylum's inhabitants.
Overall, Ravenswood is a well-crafted horror movie that delivers on its promise of scares and thrills. It has a strong cast, impressive visual effects, and a well-paced story that keeps viewers engaged from start to finish. Fans of the horror genre will certainly enjoy this one, as will anyone looking for a good scare.
Ravenswood is a 2017 horror movie with a runtime of 1 hour and 28 minutes. It has received mostly poor reviews from critics and viewers, who have given it an IMDb score of 3.5.