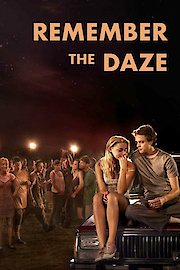 Watch Remember the Daze
"A perfectly good year... wasted."
Written and directed by Jess Manafort, Remember the Daze is set in 1999 (and the impending Y2K uncertainty) and follows the lives of a group of high school seniors on their last day of high school, and a group of middle school kids who will soon become high school students. This is a drug induced comedy drama of these kids and how their lives and stories intersect. We see some hilarity and some sadness while these kids try to figure it all out. Definitely one of the most entertaining stories in the movie revolves around Tori (Leighton Meester) and Sylvia (Katrina Begin) and their babysitting adventure. Tasked with watching the kids of a couple that Tori has babysat with before, she and Sylvia think this might be their last big hoorah together decide to take mushrooms. After a wild evening, getting caught by the parents and leaving, they eventually end up talking to a plastic goose (that in their mushroom haze is actually quite animated) that someone put in their car as a joke. However, what is really going on in their story is compelling. Sylvia is preparing to leave for college is scared to face the change of her reality, while Tori feels stuck and miserable because she is being pulled to stay behind for her family. All the way around, though, the stories come together. From the insecure newbie high school girl that is practically giving herself away and the older boy who feels sorry for and protective of her to the secret lesbian lovers faced with the dilemma of one being afraid to admit what she wants, and the other wanting her to know the release of living the truth, Remember the Daze is a compelling coming of age story that tackles real issues that deal with real things that teens are going through.