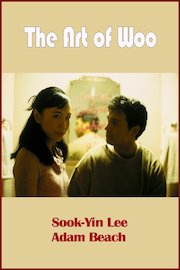 Watch The Art of Woo
"Sometimes a girl needs more than diamonds"
The Art of Woo is about an art gallery employee named Alessa Woo who is poor but is trying to portray herself as rich. Woo is always on the lookout for rich boyfriends to rescue her from her financial troubles. Then an artist moves into the apartment next door. He appears to be poor but he is actually hiding the fact that he is rich. He just thought that acting poor would help his art sell better. Woo also meets a rich art collector at about the same time. Now Woo has to choose between the two men.