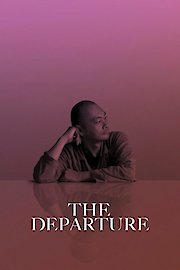 Watch The Departure
NR
2017
1 hr 27 min
85
The Departure is a 2017 documentary film that takes a close look at the life of a Buddhist monk who counsels people as they contemplate death. The film provides an intimate portrayal of the daily activities of Ittetsu Nemoto, a former punk and now ordained Buddhist monk who has dedicated his life to helping people who struggle with depression and suicidal ideation. Through interviews, personal reflections, and interactions with his clients, the film provides a sensitive and often poignant exploration of themes like loss, grief, and acceptance.
The film begins by introducing Nemoto and his ministry in rural Japan, where he runs a suicide prevention group called "The Departure." Through a series of interviews, we learn about the ways in which Nemoto became involved in suicide prevention after coming to terms with his own past struggles with depression and suicidal thoughts. We also see how his unconventional approach, which includes everything from motorcycle rides to group therapy sessions and even yakuza tattoo ceremonies, has garnered national attention and a loyal following of clients who see him as a beacon of hope in their darkest moments.
Most of the film is structured around Nemoto's interactions with three clients: a retired professor who is struggling with the loss of his wife, a woman who has been dealing with chronic pain for years, and a young man who is paralyzed from the waist down after a serious accident. Through these interactions, we see Nemoto's empathetic and non-judgmental approach to counseling, as well as his willingness to engage with clients on a personal level, sharing his own struggles and experiences in order to build trust and connection with them.
One of the most striking things about The Departure is its unflinching approach to the difficult and often painful emotions that come with contemplating death. Through scenes like a group therapy session in which clients are asked to literally dig their own graves, the film shows how Nemoto's approach pushes people to confront their own mortality and the impermanence of life. While this can be emotionally challenging, the film ultimately suggests that this kind of reckoning is necessary in order to move towards acceptance and peace.
In addition to its exploration of suicide prevention and counseling, The Departure is also a meditation on the role of community and ritual in dealing with loss and grief. Throughout the film, we see Nemoto and his clients participating in traditional Buddhist rituals like chanting and praying for the dead. These rituals provide a sense of comfort and connection, both to the deceased and to each other, and underscore the importance of finding a sense of meaning and purpose in the face of loss.
Overall, The Departure is a powerful and thought-provoking film that offers a unique perspective on some of life's biggest questions. Through its intimate portrait of Ittetsu Nemoto and the people he counsels, the film shows how even the most challenging situations can be met with grace and compassion, and how finding meaning and purpose in life can help us face our deepest fears.
The Departure is a 2017 documentary with a runtime of 1 hour and 27 minutes. It has received mostly positive reviews from critics and viewers, who have given it an IMDb score of 7.1 and a MetaScore of 85.