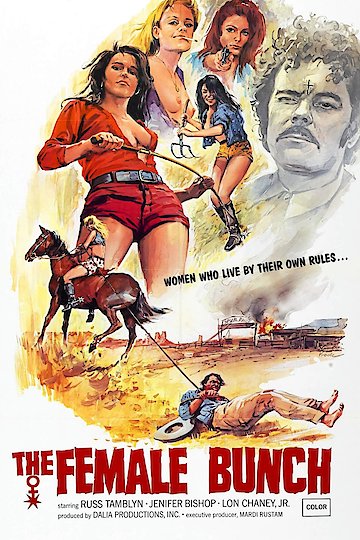 Watch The Female Bunch
"Women who live by their own rules..."
R
1971
1 hr 26 min
The Female Bunch is a group of women who have formed their own independence and living on a ranch close to the Mexican border. This group is not like your typical females. They live life with no rules. They harass the farmers and smuggle dope across the border. A day in the life of this bunch is hair raising. Men can not tame them and the more they can use a man, the better they like it. One of the girls who came to the ranch is not sure if this is her lifestyle. What will it take to escape?