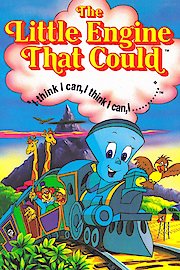 Watch The Little Engine That Could
"The Thrilling Animated Adaption of the Cherished Children's Classic"
TV-Y
1991
30 min
Eric believes that the Birthday train with toys will arrive in his town. He eagerly look forward to his Birthday the following day. Tilly the littlest engine in the roundhouse hope to pull a train to its destination someday. The female train's job around the station is to hitch up to other engines and pull them onto the track. The engines then hook up to trains and travel a distance. The train load could be people, milk, a printing press, or toys. Tilly gets the chance to haul a train carrying toys. The engine's determination reveal if her journey end or succeed.