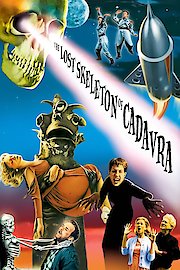 Watch The Lost Skeleton of Cadavra
"No One Can Stand Its Mental Power!"
PG
2004
1 hr 29 min
45
A scientist and his wife head up a search for a mysterious element known as atmospherium in this homage to cheesy 1950's science fiction flicks. Unfortunately, they are not the only ones after atmospherium. They will have to deal with mad scientists, cranky skeletons and viscous space aliens.