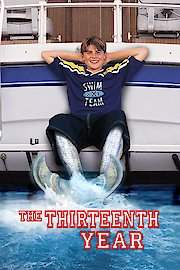 Watch The Thirteenth Year
"Cody's Not Just Growing Up... He's Growing Fins!"
G
1999
1 hr 28 min
In this comedy-drama-fantasy, an adolescent boy discovers that he's grown scales and fins and can swim underwater and talk to fish. His transformation has advantages, but it also presents strange new problems. The made-for-TV movie originally aired on The Disney Channel. Chez Starbuck and Courtnee Draper star.