Watch Transporter 3
"This time, the rules are the same. Except one."
In the third installment of the series that arguably made him an action star, Jason Statham is Frank Martin a.k.a. the driver. Martin will get your goods where they need to be, no questions asked, as long as you follow his rules. In this third installment he's persuaded, by virtue of the explosive strapped to him, to deliver a girl to Eastern Europe. Martin has to control his anger at the situation, and his burgeoning feelings for his charge, get the job done and figure a way out of the situation that he's been forced into.
Transporter 3 delivers exactly what the previous two films did. Fast cars and hard driving, along with plenty of one on many bare knuckle brawls from Statham. This is intermingled with romance and emotional content between him and the girl he's transporting, and a few touches of mystery as he tries to unravel who he unwilling clients are and why they're forcing his hand. All in all Transporter 3 is a solid example of modern action with a lot of satisfying moments where we see great choreography come together with talented actors to create a visual masterpiece.
The Transporter series is something unique in modern movies; an action series that doesn't get silly and sticks to formula. Often times with an action series the desire to expand beyond the mold and make it better leads to the film losing what was so great about it in the first place. With the Transporter series people watch it for the intrigue, the fist fights, the fast cars and Frank Martin saving the day, despite his dubious profession and occasionally mysterious background. He is, in a modern sense, the wandering do-gooder that was made famous in Westerns as well as in samurai movies for decades before Statham put on the role.
There isn't much more to say about Transporter 3. It is a formula action flick that, for some reason, doesn't feel any less fun or charming because of that. It's a throwback to the 1980's action movies where heroes do over the top things which are still within the realm of possibility, and when the audience is completely willing to shut its mind down and enjoy the spectacle. While it might not be as crazy as Crank, another of Statham's action masterpieces, Transporter 3 has plenty of testosterone and high octane for everyone that watches.
|
2008
|
1 hr 44 min
|

/

10
Cast

Studio

Director

Corey Yuen, Olivier Megaton

Language

English
Transporter 3 News
Cinemax Finds Their 'Transporter' in Chris Vance
May 19, 2011 @ 3:53 pm PST
|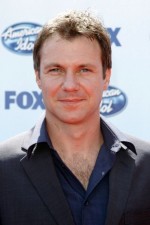 When "The Transporter" came out in 2002, the last thing I thought was that it would turn into a franchise. I certainly had no conception that anyone would make a TV show from it. And yet here we are, casting a show on - of all networks - Cinemax. Entertainment Weekly reports that Chris Vance has been cast in the role made famous by Jason Statham.
Read More

'The Transporter' Coming To TV as New Cinemax Series
March 31, 2011 @ 7:13 pm PST
|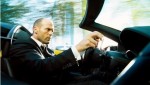 If you saw Jason Statham roundhouse-kicking guys in the face on an oil slick with bicycle pedals on his feet in "The Transporter" and thought, "I wish I could see this every week," then it's your lucky day. "The Transporter" is being adapted into a TV series, and it now has a home.
The series will air on pay channel Cinemax, who has made a 12 episode order.
Read More


Watch Transporter 3 Trailer

Transporter 3 (2008) - 'Now Playing!' TV Spot
|
2:07
Watch Transporter 3 Online - Watch online anytime anywhere: Stream, Buy, Rent
Transporter 3 is currently available to watch and stream, buy, rent on demand at Amazon, Vudu, Google Play, FandangoNow, iTunes, YouTube VOD online.