Watch Transporter 2
The film entitled The Transporter 2 is about the adventures of Frank Martin. Frank is a hardworking guy who is specialized in transporting packages of all types and sizes very efficiently reason why he is also known as the transporter in the film. Frank decides to relocate to Miami all the way from France. While in Miami he gets a job as a driver for a very rich and prosperous family known as the Billings family. Not long after he starts working for this family he is found attractive by Audrey. Audrey is a daughter of the Billings family unhappily married to Jefferson who is so much dedicated to his very demanding job and neglects his wife. One night a drunk Audrey goes to Frank's house and tries to entice him but Frank resists and sends her home.
Frank gets very close to the youngest son of the family known as Jack whom he drives to and from elementary school every day. Frank's friend Inspector Tarconi informs him he will be coming to spend the holidays in Florida with him and Frank is so excited to see his friend.
One day frank takes Jack to the hospital for a medical checkup where he finds out the doctor and receptionist had been murdered and the murderers had taken their positions imposing as the doctor and receptionist. This leads to a series of fights at the hospital.
Frank who is without unarmed joins in the fight alongside Lola and finally succeeds in escaping with Jack. As he makes his way out of the hospital he is pursued by police officers and a sniper. He drives all the way to a warehouse where he meets Gianni who kidnaps Jack. Jack is released after Gianni gets a ransom from the Billings family. Before releasing Jack, Gianni injects him with a killer virus which was meant to kill anyone who gets in contact with Jack's breadth.
After a series of fights Frank succeeds in killing all of Jack's kidnappers.
|
2005
|
1 hr 27 min
|

/

10
Cast

Studio

Director

Louis Leterrier

Language

English, French
Transporter 2 News
Cinemax Finds Their 'Transporter' in Chris Vance
May 19, 2011 @ 3:53 pm PST
|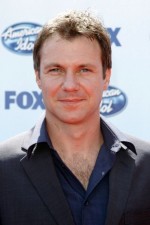 When "The Transporter" came out in 2002, the last thing I thought was that it would turn into a franchise. I certainly had no conception that anyone would make a TV show from it. And yet here we are, casting a show on - of all networks - Cinemax. Entertainment Weekly reports that Chris Vance has been cast in the role made famous by Jason Statham.
Read More

'The Transporter' Coming To TV as New Cinemax Series
March 31, 2011 @ 7:13 pm PST
|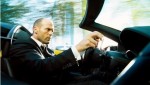 If you saw Jason Statham roundhouse-kicking guys in the face on an oil slick with bicycle pedals on his feet in "The Transporter" and thought, "I wish I could see this every week," then it's your lucky day. "The Transporter" is being adapted into a TV series, and it now has a home.
The series will air on pay channel Cinemax, who has made a 12 episode order.
Read More


Watch Transporter 2 Trailer

Transporter 2 2005 Trailer [HD]
|
2:20
Watch Transporter 2 Online - Watch online anytime anywhere: Stream, Buy, Rent
Transporter 2 is currently available to watch and stream, buy, rent on demand at Amazon, Vudu, Google Play, FandangoNow, iTunes, YouTube VOD online.