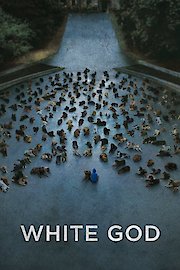 Watch White God
"The unwanted will have their day."
R
2015
1 hr 59 min
80
A young girl named Lili loses her dog after the State says he should not be kept as a pet. She searches for the dog and soon finds he has become the mentor for all other unwanted and stray dogs who are living on the streets. The group of dogs begin their fight against the world that deemed them not good enough to survive.
White God is a 2015 drama with a runtime of 1 hour and 59 minutes. It has received mostly positive reviews from critics and viewers, who have given it an IMDb score of 6.9 and a MetaScore of 80.