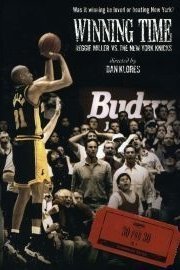 Watch Winning Time: Reggie Miller vs. The New York Knicks
"Was it winning he loved or beating New York?"
This is the story of a playoff game that Reggie Miller was able to win for the Indiana Pacers by scoring seven points in the final few seconds. Miller was able to do something that no one else has ever done, and he was able to score on three point shots that other people cannot hit. When he hit his first three, he was able to steal the ball and make another three-point basket while also being fouled. The final free throw put him over the top, and the Pacers won one of the most improbable games in history.