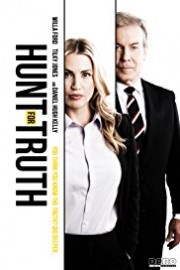 Watch A Father's Secret
TV-14
2016
1 hr 34 min
A Father's Secret is a heartfelt drama from 2016 that stars Willa Ford, Tilky Jones, and Daniel Hugh Kelly. The film centers on John, a successful business executive who lives a happy and contented life with his wife and daughter. However, his life takes a dramatic turn when he receives a letter from his estranged father, who he has not seen in over twenty years.
The letter prompts John to travel to his childhood hometown to confront his past and discover the truth about his father's past. Along the way, he meets several people who provide him with insights into his father's life and lead him closer to uncovering the family secret that has haunted him all his life.
As the story unfolds, John learns that his father had lived a life full of regrets and had kept a deep, dark secret from his family. John's journey of self-discovery leads him to the realization that the truth is not always easy to confront and that family secrets can cause immeasurable pain and suffering.
The film is a poignant exploration of family relationships and the struggles of a man searching for the truth about his past. Willa Ford plays John's supportive wife, who is by his side through his personal turmoil. Her performance is warm and believable, giving depth to her character as she supports her husband through his difficult journey.
Tilky Jones delivers a standout performance as John, portraying the character's emotions with honesty and raw intensity. Daniel Hugh Kelly plays John's father in flashbacks, showing the character's inner turmoil and the pain he carries from his past.
The film's director, R.D. Braunstein, does an excellent job of weaving together the complex narrative. The pacing is well-crafted, and the use of flashbacks adds depth to the story. The screenplay by Ken Sanders is also well-written, giving the actors plenty of opportunities to showcase their talents.
The cinematography is notably gorgeous, capturing the beauty of John's hometown in warm, earthy tones. The film's score, composed by Kevin Saunders Hayes, adds an emotionally charged layer to the story, enhancing the impact of each scene.
Overall, A Father's Secret is an emotionally resonant drama that explores the complexity of family relationships and the cost of keeping secrets. The film deals with themes of forgiveness, redemption, and the power of truth with sensitivity and honesty. The cast delivers strong performances, and the technical aspects of the film are impressive. It is a must-watch for anyone who enjoys a good drama with plenty of heart.
A Father's Secret is a 2016 drama with a runtime of 1 hour and 34 minutes. It has received mostly poor reviews from critics and viewers, who have given it an IMDb score of 4.7.