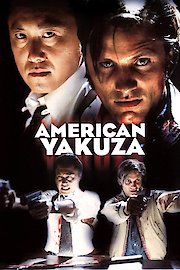 Watch American Yakuza
"The mob has a new enemy."
Nick Davis, an American FBI agent goes undercover as a Yakuza henchman. He bites off more than he can chew when he winds up bonding with several members of the Yakuza. As things begin heating up between the Yakuza, Mafia and FBI, Nick must decide where his loyalties truly belong.