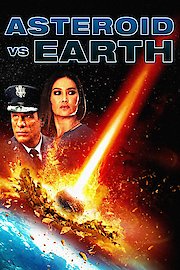 Watch Asteroid vs. Earth
"Heaven is falling, so Earth must move"
TV-14
2014
1 hr 31 min
Asteroid vs. Earth is a science fiction action film that was released in 2014. Scientists learn that a massive swarm of asteroids are headed straight for earth, and they are sure to wipe out all life on the planet. However, the same scientists come up with a plan to avoid the destruction of humanity. The plan is to make it so that the earth no longer spins on its axis. The leads to an adventure as the team goes about knocking the earth on its side.