Watch Bear
This is a horror film about two young couples whose vehicle breaks down in a remote forest. They encounter a curious grizzly bear and must shoot it to stay safe. The mate of the bear comes along and forces the people to be trapped in their van. The bear is very intelligent and will stop at nothing to get revenge on the couples. They must try and escape, but the stress associated with trying to outwit the bear has them turning against one another. The frail bonds between this group is put the test by this irate grizzly bear.
|
2010
|
1 hr 30 min
|

/

10
Cast

Studio

Director

John Rebel

Language

English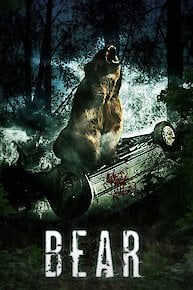 Watch Bear Online - Watch online anytime anywhere: Stream, Download
Bear is currently available to watch free on Vudu Free and stream, download on demand at Vudu Free online.