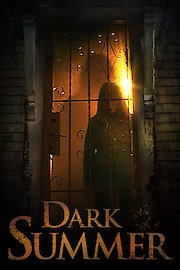 Watch Dark Summer
"Some crushes last forever"
NR
2015
1 hr 21 min
31
Dark Summer is a 2015 horror-thriller movie with a captivating storyline that keeps the audience at the edge of their seats. The movie follows a teenage boy named Daniel Austin (played by Keir Gilchrist), who is put under house arrest after being accused of cyberstalking a female classmate. With no one to talk to except his friends and his mother, Daniel spends his days online and becomes fixated on a female classmate named Mona (played by Grace Phipps).
As time passes, Daniel starts to experience strange and creepy incidents that he can't explain. These include hearing voices and seeing apparitions of Mona. At first, he believes that his mind is playing tricks on him, but he soon discovers that the occurrences are real. He believes that Mona is haunting him, and he tries to find a way to communicate with her to find out why she's doing it.
In his quest to connect with Mona, Daniel enlists the help of his two best friends, Abby (played by Stella Maeve) and Kevin (played by Maestro Harrell). They try to find a way to communicate with Mona through an EVP (Electronic Voice Phenomenon) app on Daniel's phone. At first, they don't get any response, but later they begin to hear Mona's voice. They start to unravel the mystery behind why Mona is haunting Daniel, and they soon realize the horrific truth.
The storyline of Dark Summer is intriguing, and the director manages to keep the audience engaged throughout the film. The characters are well-developed, and the actors' performances are exceptional, especially Keir Gilchrist, who delivers a fantastic performance as the haunted Daniel. The chemistry between the three friends is evident, and their bond is essential to the story.
The strategic use of sound, lighting, and visual effects add to the overall creepy and tense atmosphere of the movie. The dark and eerie soundtrack heightens the suspense, and the occasional jump scares are highly effective in keeping the audience on edge.
The movie also touches on relevant social themes such as cyberbullying and mental health. The movie shows the consequences of cyberbullying and how it can affect a person's mental health. It also highlights the importance of seeking help when dealing with mental health issues.
Overall, Dark Summer is an engaging and well-crafted horror-thriller that is sure to keep the audience captivated from start to finish. The movie offers a unique and refreshing take on the horror genre and is highly recommended for fans of horror and suspense movies.
Dark Summer is a 2015 thriller with a runtime of 1 hour and 21 minutes. It has received mostly poor reviews from critics and viewers, who have given it an IMDb score of 4.3 and a MetaScore of 31.