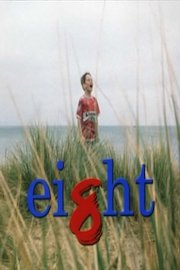 Watch Eight
Eight is a thought-provoking drama film from 1998, directed by Stephen Daldry. The movie stars Jack Langan-Evans, Mark E'von, and Gina McKee in significant roles, delivering unforgettable performances that leave a lasting impact on the audience. Set in London, Eight interweaves the lives of eight different individuals, exploring their unique struggles, hopes, and desires over the span of one day.
The narrative begins with a tragic incident that sets the tone for the entire film. Each character has their own story and represents a different aspect of the human experience, ranging from love and desire to fear and despair. Despite their different backgrounds and circumstances, these individuals are connected by a common thread: the search for meaning and connection in a world that often feels fragmented and isolating.
John (played by Jack Langan-Evans), a young boy with a terminal illness, serves as the thread that ties these stories together. His innocent curiosity and perspective on life offer glimpses of hope and compassion amidst the struggles faced by the other characters. As John interacts with them, including an aging actress, a troubled scientist, a despairing single mother, and a dying man, their lives are irrevocably changed.
Jack Langan-Evans delivers a remarkable performance as John, capturing the essence of his character's vulnerability and curiosity. Despite his frailty, John possesses a wisdom far beyond his years, forcing those around him to confront their own fears and insecurities. He brings light and depth to the film, reminding the audience of the preciousness of life and the importance of cherishing every moment.
Mark E'von takes on the role of a struggling scientist named David, whose desperation to find a cure for a disease plaguing his son drives him to the brink of madness. Through his portrayal, E'von portrays the complexities of a man torn between his professional ambitions and his responsibility as a father. The character's journey serves as a powerful metaphor for the price one is willing to pay in the pursuit of success and the dangers of losing sight of what truly matters.
Gina McKee delivers a captivating performance as Jane, an aging actress grappling with the decline of her career. Jane's story allows the film to delve into themes of identity, reinvention, and the sacrifices made in the pursuit of artistic fulfillment. McKee's nuanced portrayal beautifully captures Jane's vulnerability, loneliness, and determination to reclaim her place in the spotlight.
Eight skillfully explores the diverse tapestry of human emotions, effortlessly navigating between moments of joy, heartbreak, and introspection. The film's cinematography and visual style serve as an extension of its storytelling, utilizing different textures, colors, and camera techniques to convey the unique perspectives of the characters.
With its poignant storytelling and stellar performances, Eight offers a profound examination of the human condition and our eternal quest for connection and meaning. While each character's journey is deeply personal, their stories intertwine to create a mosaic of experiences, reminding us of the importance of empathy and understanding in navigating the complexities of life.
No data exists.