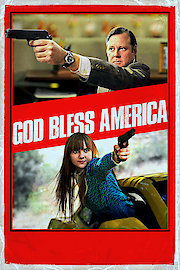 Watch God Bless America
"Taking out the trash, one jerk at a time."
R
2012
1 hr 45 min
56
God Bless America was a comedy released in 2011 as a social commentary on the state of modern American society. The main character Frank is a recently divorced man that has also been recently fired. It is hinted early in the film that he may also be terminally ill. Frank is left to believe that he has nothing to live for. Frank decides to buy a gun and go out and kill the most annoying part of society, reality television stars. Frank also finds a sidekick in the form of Roxy. Roxy is a student in high school who is equally angry at American society. The two head out on a journey that has them attempting to take the lives of the most annoying celebrities in the country.