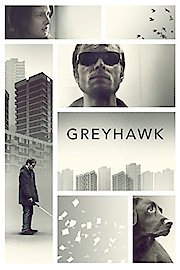 Watch Greyhawk
2014
1 hr 30 min
Greyhawk is a 2014 war drama that takes place in present-day Scotland. The story revolves around Mal Walker (Alec Newman), a British soldier who served in Afghanistan and is now suffering from PTSD. Despite the support of his wife Emma (Zoe Telford) and his therapist, Mal struggles with nightmares, paranoia, and self-destructive behavior.
One day, Mal receives a letter from his old friend Richard (Jack Shepherd), inviting him to come to his estate in the Scottish Highlands. Richard is a retired army officer who now runs a private security company, and he wants Mal to join him on a hunting trip with some of his wealthy clients. Mal is hesitant at first, but he agrees to go, hoping to find some peace of mind.
As Mal and Richard's group venture into the wilderness, they encounter challenges that bring Mal's PTSD to the forefront. The rugged landscape triggers flashbacks of his time in combat, and the hunters' cavalier attitude towards killing animals appalls him. Mal's paranoia intensifies when he discovers that one of Richard's clients, a Russian oligarch named Dmitri (Dimitri Leonidas), is more interested in illegal arms deals than hunting. Mal feels trapped and endangered in this amoral world, and he decides to take matters into his own hands.
The cinematography of Greyhawk is stunning, showcasing the wild beauty of the Scottish Highlands. The film makes effective use of natural sounds and silences, creating a palpable atmosphere of isolation and suspense. The performances are strong, particularly Alec Newman, who gives a nuanced portrayal of a man struggling with a psychological trauma that he can't shake off. Zoe Telford is convincing as Mal's supportive but frustrated wife, and Jack Shepherd imbues Richard with a gruff charm that masks his own demons. Dimitri Leonidas manages to make Dmitri both charismatic and unsettling, a man who enjoys playing with power and letting the consequences fall on others.
The script of Greyhawk has some pacing issues, particularly in the first act, which relies too much on exposition and leaves the characters' motivations vague. However, once the hunting trip begins, the film picks up momentum and builds tension effectively. The themes of war trauma, class conflict, and environmental degradation are woven into the narrative without being heavy-handed, and the climax delivers a satisfying catharsis that feels earned.
Overall, Greyhawk is a well-crafted indie film that offers a fresh take on the war drama genre. It invites the viewer to contemplate the psychological toll of armed conflict, the ethical dilemmas of hunting, and the dangerous allure of money and power. It does not provide easy answers or platitudes, but it engages with its subject matter in a thoughtful and honest way. If you're looking for a film that combines breathtaking scenery with complex characters and moral ambiguity, Greyhawk is worth a watch.