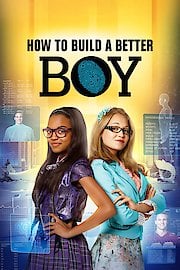 Watch How to Build a Better Boy
"Never underestimate two girls with a plan."
TV-G
2014
1 hr 49 min
In this made-for-TV comedy, two tech-savvy high schoolers decide to use their knowledge of science and technology to construct a boy who acts the way they want him to. This, of course, leads to hilarious hijinks. The movie debuted in 2014 on the Disney Channel.