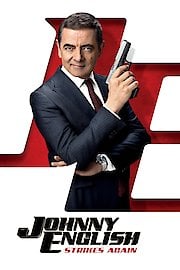 Watch Johnny English Strikes Again
"His licence renewed. His intelligence restricted."
PG
2018
1 hr 29 min
39
In this comedy, an incompetent British secret agent is called upon to defend Britain from the sinister plot concocted by a demented hacker. Rowan Atkinson stars in this farce, which opened in 2018 to negative reviews.