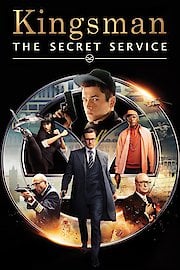 Watch Kingsman: The Secret Service
"Manners maketh man."
R
2015
2 hr 8 min
60
Kingsman: The Secret Service is an action adventure comedy that was released in 2014. The film involves a secret spy organization that specializes in training the best spies in the world, and their graduates usually go on to save the world. The agency's newest recruit is an orphaned kid who has grown up on the streets, and quickly shows that he is going to be one of the best agents they have ever trained. This is assuming the child can stop being so rebellious. Things get worse for the kid when a computer genius attempts to take over the world, and he has to stop him.