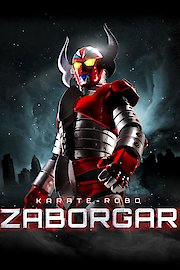 Watch Karate-Robo Zaborgar
"In 2011, A Robo Legend Will Rise Again"
NR
2011
1 hr 54 min
Karate-Robo Zaborgar is a retelling of the classic Denjin Zaborger superhero story. Sigma is an evil criminal organization that seeks to kidnap prominent business leaders. They intend to harvest their DNA to use in a massive plot that involves taking over the financial markets of Japan. The police are apparently powerless when it comes to the plot. The powerful Karate-Robo Zaborga is able to take on the forces of Sigma, but he'll have to be careful. If he does too much damage to the city while fighting the criminals he might very well be considered dangerous and have to be taken down too.