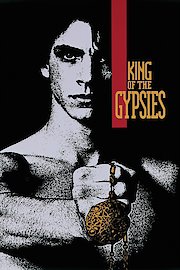 Watch King of the Gypsies
"HIS time is here and he must carry on the tradition of ruling with vengeance!"
R
1978
1 hr 52 min
38
King of the Gypsies is a powerful drama. This movie shows the transition of power being transferred from grandfather to grandson, leaving the father out for vengeance. Ultimately, the grandson must accept the responsibilities that come with the inherited power. When the dark underlying plot is revealed, the grandson's power grows stronger than ever.