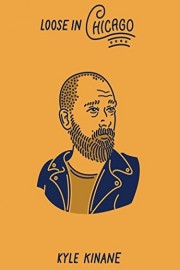 Watch Kyle Kinane: Loose in Chicago
2016
1 hr 17 min
Kyle Kinane: Loose in Chicago is a stand-up comedy special that was released in 2016. The hour-long special was filmed at the Metro in Chicago and features comedian Kyle Kinane performing his unique brand of observational and self-deprecating humor. The special begins with Kinane stumbling onto the stage, reflecting on the state of his life and career. He sets the tone for the rest of the special by casually riffing on topics like adulthood, aging, relationships, and the absurdities of everyday life. He weaves personal anecdotes with witty observations and pop culture references to create a hilarious commentary on the world around him.
Throughout the special, Kinane never shies away from self-deprecation or dark humor. He jokes about his own relationship history, his drinking habits, and his struggles with depression and anxiety. However, he manages to keep the mood light with his quick wit and clever punchlines. He even manages to slip in a few political jabs and social commentary in between his goofier bits.
One of the notable aspects of Kyle Kinane: Loose in Chicago is his ability to connect with the audience. He frequently breaks the fourth wall to talk directly to the crowd, reading their reactions and building on their laughs. He also takes time to interact with individual members of the audience, drawing them into his stories and making them feel like they are part of the experience.
The special is filmed in a low-key yet visually interesting style. The stage is set up with a simple backdrop of blue and white lights, which morph into different shapes and patterns throughout the show. The camera work is similarly unobtrusive but effective, switching between wide shots of the audience and close-ups of Kinane as he delivers his jokes.
Overall, Kyle Kinane: Loose in Chicago is a testament to Kinane's comedic talent and his ability to connect with his audience. It is a must-watch for fans of his stand-up style or anyone looking for a good laugh. With his unique blend of self-deprecating humor and astute observations on the world around him, Kinane proves himself as one of the funniest comics of his generation.
Kyle Kinane: Loose in Chicago is a 2016 comedy with a runtime of 1 hour and 17 minutes. It has received mostly positive reviews from critics and viewers, who have given it an IMDb score of 7.1.