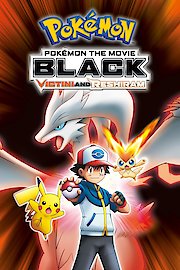 Watch Pokemon the Movie: Black: Victini and Reshiram
"A hero must choose: the power of ideals... or the courage of truth?"
NR
2011
1 hr 36 min
In the newest installment of the Pokemon Movie Series, Ash Ketchum and his friends travel to a far away place known as Eindoak Town where they meet an enigmatic little Pokemon named Victini. While there, they meet a man from a lost civilization named Damian who seeks to restore the lost kingdom to its former glory, using the all-powerful legendary Pokemon Reshiram to do it. Ash and the gang now have to protect the town from Reshiram while stopping Damian from achieving his goal,the destruction of Eindoak Town!