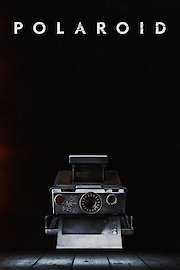 Watch Polaroid
Polaroid is a horror movie from 2019, directed by Lars Klevberg, and inspired by the Norwegian short film of the same name. The story revolves around a cursed Polaroid camera that brings misfortune and death to its users. The movie begins with a teenage girl, Rebecca (played by Kathryn Prescott), who is working at an antique store. One day, she discovers an old Polaroid camera left by a customer, and decides to keep it. Little does she know, the camera has a dark history, and whoever takes a picture with it does not have a long time to live.
Soon after, Rebecca's friend Tyler (played by Tyler Young) takes a photo with the camera, and he and his friends start experiencing strange occurrences. The kids start to see ghostly apparitions in the pictures they take, and realize that the camera seems to be cursed. They try to get rid of the camera, but it seems to have a life of its own, and it keeps coming back to haunt them.
As the movie progresses, the characters start to unravel the mystery behind the camera's curse. They discover that an old woman who used to own the camera had a daughter who died in a car accident, and that the camera seems to be tied to her daughter's spirit. The characters also learn that the woman used the camera to capture her daughter's ghost, and that everyone who took a photo with the camera met a tragic end.
Despite their efforts to destroy the camera, the characters realize that the only way to end the curse is to confront the spirit of the old woman's daughter. They use the camera to take a photo of the ghost, and in doing so, they manage to release it from its curse. In the end, the camera is destroyed, and the characters are finally able to rest easy.
Overall, Polaroid is a classic horror movie, with plenty of jump scares, creepy imagery, and suspenseful moments. The acting is solid, with Kathryn Prescott and Tyler Young delivering strong performances as the lead characters. The movie also has a surprisingly emotional and heartfelt story, which adds depth and complexity to what otherwise might have been a standard horror flick. If you're a fan of horror movies, Polaroid is definitely worth checking out.
Polaroid is a 2017 horror movie. It has received moderate reviews from critics and viewers, who have given it an IMDb score of 5.1.