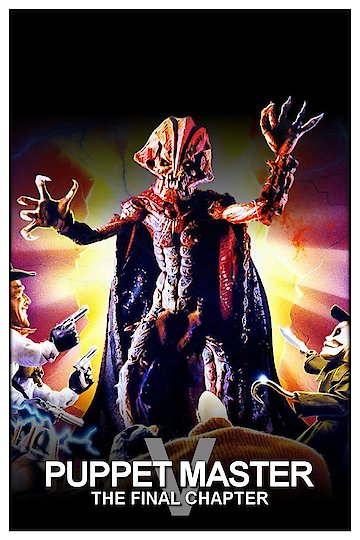 Watch Puppet Master 5: The Final Chapter
"Puppets Vs. An All New Evil!"
R
1994
1 hr 22 min
The evil puppets return for another battle! After Blade is captured by the police, the puppet with an evil hook manages to escape and cause more havoc in the world. He teams up with other evil puppets like Pinhead and Jester. The film uses a lot of practical effects to create memorable moments, gore, and has a lot of dark humor.