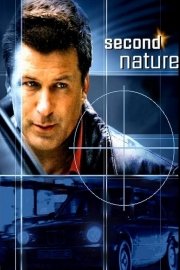 Watch Second Nature
"They made him an assassin. Now he's the target."
NR
2003
1 hr 30 min
Second Nature is a 2003 romantic comedy film directed by Ben Bolt and starring Louise Lombard, Kurtis O'Brien, and Leigh Zimmerman. The movie revolves around a successful businesswoman named Amanda Maxwell (Lombard) who lives a life of luxury and privilege in Los Angeles. With her career as her top priority, she has little time for anything else, including her husband, Julian (O'Brien), and her stepson, Kyle (O'Brien).
Amanda's life takes a dramatic turn when she wakes up one morning to find herself transported to a parallel universe where women are in charge and men are subservient. In this world, Amanda is still a successful businesswoman, but she is also the mayor of her town and a single mother to a teenage daughter, Lizzy (Zimmerman).
As she navigates this new world, Amanda realizes that the roles of men and women are completely reversed, and she struggles to adapt to the new reality. She is constantly challenged by the men around her, who refuse to take her seriously and dismiss her as a weak, emotional woman. But Amanda is determined to succeed, and she sets out to prove that she is just as capable as any man.
Along the way, Amanda forms an unlikely alliance with Sean (O'Brien), a kind-hearted carpenter who she initially sees as nothing more than a handyman. But as their relationship deepens, Amanda begins to see Sean in a new light, and she starts to realize that there is more to life than just work.
As Amanda tries to navigate her way through this new world, she also begins to realize the impact that her actions have on the people around her. She starts to see the flaws in her own personality and comes to understand the importance of empathy and understanding in any relationship.
Overall, Second Nature is a heartwarming and humorous film that explores gender roles and societal expectations in a unique and entertaining way. Lombard delivers a standout performance as Amanda, bringing depth and nuance to a character who initially seems cold and unapproachable. O'Brien and Zimmerman also shine in their roles, providing a perfect foil to Lombard's character and helping to drive the story forward.
The film is beautifully shot, with stunning landscapes and captivating visual effects that transport the audience to a world that is both familiar and strange. The witty dialogue and clever writing keep the story fresh and engaging, and the overall message of the film is one of hope and optimism.
In a time when gender inequality and societal expectations are still prevalent issues, Second Nature offers a fresh perspective and a new way of thinking about these complex topics. It is a film that will make you laugh, make you think, and ultimately warm your heart.