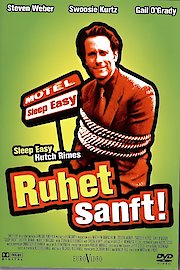 Watch Sleep Easy, Hutch Rimes
"There's no rest for the wicked."
NR
2004
1 hr 39 min
Hutch Rimes really enjoys the company of women. He even hires attractive secretaries at his insurance agency so the he can enjoy his lunch break a little bit more than the other employees. The problem is that most of Hutch's dates are married women. Many years ago, one of Hutch's married dates tried to hire him to kill her husband. Hutch agreed to the plan, but after learning of the plot, the husband had her killed before Hutch had a chance to finish the deal. The husband was arrested, but is now out of jail and after Hutch.