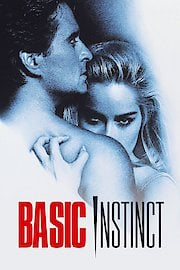 Watch Basic Instinct
"A brutal murder. A brilliant killer. A cop who can't resist the danger."
R
1992
2 hr 3 min
41
Basic Instinct is one of the many movies that have been released and established a considerable reputation. The movie came out in the year 1992 and was immediately a box office hit. Despite this movie being one of the more popular one's that came out that year it was also controversial. What made this movie controversial was its graphic sexual content, violence and depiction of lesbian and bisexual women being violent psychopaths. However it was still one of the highest grossing movies and also one of the more intriguing. Its story and pacing make it one of the best thrillers made in recent years. The movie Basic Instinct has a simple but interesting story. This movie centers around a female novelist who writes books about murders. What makes this significant is that the most recent murder was done the same way described in one of her books. In the beginning a woman murders a former rock star in his home. Shortly after the murder, a detective is assigned to investigate the murder. After gathering information about the last person who was seen with the rock star, the authorities decide to bring the novelist in for questioning. In the questioning, the authorities put her through a lie detector test and she passes. As a result they are still not sure about who committed the murder. However the authorities find out that a professor was killed while the novelist attended college. They then decide to survey her. The main detective does this and talks to her. At the same time she is doing a new novel about a detective. After a while the detective begins to have a sexual affair with her. In the end the novelist frames a woman she had sex with during college and makes it out to seem that she had an obsession with her and was the killer. The authorities the believe that they solved the murder and the detective plans to continue spending time with the novelist. This movie was one of the top movies of 1992. Although it did not win any Academy Awards it was still a well done movie. For those who are into the thriller genre, this is among the better movies they can watch. Its story is very intriguing and the pacing is also quite good so viewers will not likely experience much boredom while watching the movie. Despite its controversial content, it is yet another quality movies for people to enjoy. However it is for mature audiences so it is appropriate for only a select demographic.