Watch Braveheart
"Every man dies. Not every man truly lives."
Mel Gibson stars as the legendary William Wallace in this Academy Award winning epic historical film which he also produced and directed. In late 13th Century Scotland, the King has died without an heir and the English have taken the opportunity to invade. The young William Wallace witnesses the death of his family and other atrocities during the conquest and remembers them even as he is sent out of the country by his uncle to be educated in the safety of Rome.
Returning home as an adult Wallace falls in love with a young woman, but their romance is cut short when she is attacked by an English soldier. Wallace saves her from his advances but she is publicly executed in retaliation, leading a devastated Wallace to enlist the help of several villages in attacking the English garrison and slaughtering its soldiers.
Branded a rebel and with nothing to lose anymore, Wallace continues fighting the occupying English army and soon more and more Scotsmen join his side. The uprising grows and the English King Edward first tries to negotiate with Wallace by offering riches and land to pacify him. When this fails the battle rages on for years, with Wallace desperately trying to unite the Scottish lords and using guerrilla tactics against the superior English forces.
As the war rages on the King sends his daughter-in-law Isabella of France to speak with Wallace but the two fall in love and Isabella is converted to his cause and the war rages on.
|
1995
|
2 hr 55 min
|

/

10
Cast

Studio

Director

Mel Gibson

Language

English
Braveheart News
New on Netflix in April: 'Titanic' is Back
April 04, 2014 @ 9:47 am PST
|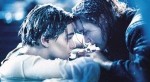 There was a time when you could watch "Titanic" as often you wanted to on Netflix, but those days ended months ago when the blockbuster hit disappeared from the service's streaming catalog. Now it's back, along with a selection of huge hits from years past.
Read More

Huh? Mel Gibson Attached to Direct Jewish Biopic
September 09, 2011 @ 5:00 am PST
|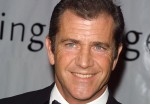 Man, someone needs to take away the shovel from Mel Gibson. Just as it seems he is honestly trying to make an effort to fix what he's broken, he does something to dig the hole a little deeper. Gibson, who was caught on tape going on a drunken, anti-Semitic rant in '06, is reportedly moving forward with a movie about a Jewish warrior with buddy Joe Ezterhas.
Read More

New Year on Netflix: Say Goodbye to Some Favorite Movies
December 27, 2013 @ 11:07 am PST
|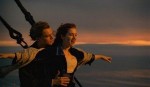 Nothing's worse than trying to stream that movie you've been meaning to watch on Netflix, only to discover that it's no longer available. It could happen to you soon, because dozens of popular movies will no longer be streamable on the service after the New Year.
Read More

Republicans Use 'The Town' Clip in Debt Ceiling Talks, Ben Affleck Gags a Bit
July 27, 2011 @ 12:32 pm PST
|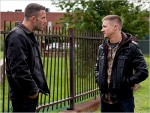 With the debate over raising the debt ceiling still raging in Washington, House Majority Whip Kevin McCarthy decided that his Republican troops needed a morale boost. So, McCarthy did what motivators and middle school teachers everywhere do when they need to rally their followers: he showed them a movie clip. See which clip he showed that has Ben Affleck up in arms.
Read More


Watch Braveheart Trailer

Watch Braveheart Online - Watch online anytime anywhere: Stream, Buy, Rent
Braveheart is currently available to watch and stream, buy, rent on demand at Amazon, Vudu, Google Play, FandangoNow, YouTube VOD, iTunes online.