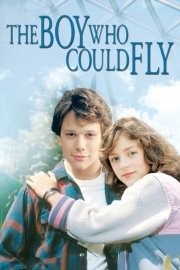 Watch The Boy Who Could Fly
"A very special love. And a very special magic. But is it real magic or just an illusion?"
PG
1986
1 hr 54 min
67
In this fantasy comedy-drama, a young girl befriends an autistic boy who moves in next door. The boy is obsessed with birds and seems to believe he can fly. The girl is willing to accept his fantasy world, and soon she begins to wonder if it is not just a fantasy. Milly Michaelson, Jay Underwood, Bonnie Bedelia, Fred Savage, Colleen Dewhurst, Fred Gwynne, Janet MacLachlan, and Mindy Cohn star.