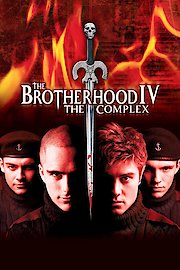 Watch The Brotherhood IV
"Evil has it's own Rules of Engagement."
The Complex is an elite military school where only the best of the best succeed. Lee Hanlon, an overachieving student, is curious about the school's secret society, known only as the Black Skulls Brotherhood. When Lee gets his invite into the secret society, he finds answers and a dark, secret past.