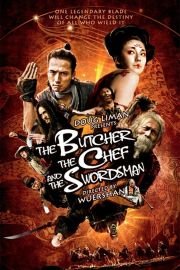 Watch The Butcher, the Chef and the Swordsman
"One legendary blade will change the destiny of all who wield it."
A strange group of misfits find themselves getting involved with a kitchen cleaver, and it was made from the top five swords that have been created within the martial arts world. Follow through their tale of greed, revenge, and honor in this hilarious action comedy.