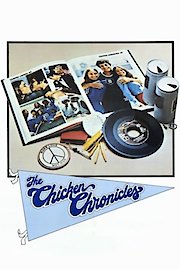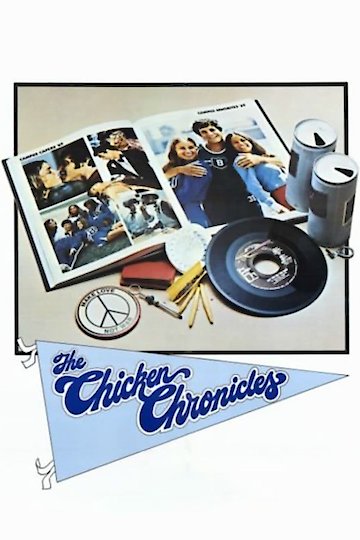 Watch The Chicken Chronicles
"The Spirit of 69...When The Lights Turned Off...The Kids Turned On!"
The Chicken Chronicles is a 1977 comedy film directed by Frank Simon and starring Phil Silvers, Ed Lauter, and Steve Guttenberg. The film tells the story of a high school student named David Kessler (Guttenberg) who runs afoul of his biology teacher (Lauter) by inadvertently infecting the class chickens with diseases, resulting in the student being given a failing grade for his animal care project. But that is only the beginning of David's problems. After being rejected by his high school crush and creating chaos in his family's home, David decides to run away and join The Chicken Liberation Army, a group of activists who break into chicken farms to free the animals. Along his journey, David meets a colorful cast of characters, including a hippie couple and a cantankerous old man (Silvers) who takes David under his wing, so to speak. The film is a nostalgic coming-of-age story that captures the spirit of the late 1970s. It is a lighthearted and often silly comedy that nevertheless deals with serious issues such as animal rights and the questioning of authority, particularly through David's rebellion against his biology teacher's rigid approach to science. Despite its relatively small budget, The Chicken Chronicles benefits from a talented cast of actors who bring their characters to life with humor and heart. Phil Silvers, in particular, shines as the grumpy old man who turns out to have a soft spot for David and his cause. Steve Guttenberg, in his first leading role, is an endearing protagonist whose enthusiasm and idealism remind us of the joys and pitfalls of youth. The film also features several memorable sequences, including a hilarious scene in which David and his friend try to sneak into a chicken farm disguised as exterminators, and a touching moment in which David releases a chicken into the wild, only to realize that the animal has no idea how to survive outside of captivity. While not a critical or commercial success when it was released, The Chicken Chronicles has since gained a cult following among fans of offbeat comedies and 1970s nostalgia. It remains a charming and enjoyable film that captures a unique time in American culture and offers a gentle reminder of the importance of compassion and individualism.