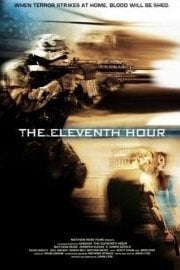 Watch The Eleventh Hour
"When Terror Strikes At Home, Blood Will Be Shed"
NR
2008
1 hr 33 min
In this thriller, Michael has recently been freed from a North Korean prison camp after years of captivity. Upon returning home, the soldier does not realize that the commander of the camp still wants revenge for the raid that ended in Michael's imprisonment but also in the leader's downfall since his soldiers had not been prepared with many lives lost. He wants Michael to assassinate the leader of the raid, and the consequences of not obeying are terrifying. Michael's wife has a bomb implanted in her head, and if he does not follow orders, she dies.