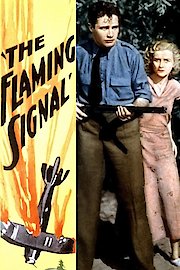 Watch The Flaming Signal
A pilot and his dog crash-land on an island run by a psycho who owns a motel--and most of the locals.
The Flaming Signal is a 1933 adventure movie with a runtime of 57 minutes. It has received mostly poor reviews from critics and viewers, who have given it an IMDb score of 4.0.