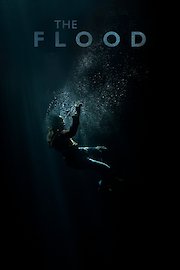 Watch THE FLOOD
"Traitor. Terrorist. Refugee."
2019
1 hr 39 min
56
The Flood is a powerful and emotionally compelling drama released in 2019. Set in present-day, it tells the story of the disillusioned and conflicted clash of perspective, when major decisions involving refugees are made. The movie is directed by Anthony Woodley and stars talented actors Lena Headey, Amira Ghazalla, and Jack Gordon.
Lena Headey plays Wendy, a hardened immigration officer on the verge of burnout. She has been tasked with conducting a rigorous screening of the refugees seeking asylum in the UK. As we delve deeper into her character, we discover that Wendy has an incredibly complex backstory, something that has made her emotionally unable to connect with people.
Amira Ghazalla plays Haile, a young refugee who has just arrived in the UK after losing everything in her home country. Separated from her husband and children, Haile is vulnerable and dependent on strangers to find answers to her present problems. As Haile's story unfolds, we see the harrowing details of the terrors she experienced back in her country, and her reasons for seeking asylum.
Jack Gordon plays Bill, Wendy's colleague with a better sense of empathy and morality than Wendy. Despite the pressures of their work, Bill is more supportive of the refugees and tries to help them, which strains his working relationship with Wendy.
The Flood is not just a movie but also an awakening. It has depicted the harsh and brutal realities of life as a refugee. The film provides a realistic and honest portrayal of the experiences of refugees and the difficult decisions facing officials responsible for screening them. The movie captures the refugee's plight of losing their home, their loved ones, and having to navigate through a foreign country with nothing.
The movie is set in a detention center in the UK where asylum seekers await their interviews. It captures the initial screening process with a start to finish guide to the immigration checkpoint process, providing an up-close, in-your-face account of the ordeal asylum seekers have to go through. With the UK genuinely turning away asylum seekers waiting in detention, the movie captures the inherent greed, indifference, and the ingrained xenophobia embedded in the system. It's clear that the broken state of affairs does nothing to help those seeking asylum in their hour of need.
The Flood is not just a movie, but a critical reflection of the current state of affairs surrounding the refugee crisis. The film is a powerful reminder to viewers that we must do better. The performances are raw and authentic and will leave you emotionally affected. Lena Headey's portrayal of Wendy is remarkable. She delivers her lines with intention, and her subtle emotions towards her work and personal life come across as genuine. Amira Ghazalla's portrayal of Haile is a masterpiece. The audience can't help but empathize with her character at every turn.
The film has been created with a subtle soundtrack and is mostly shot as a drama. The audience gets a glimpse into Haile's and Wendy's lives as they struggle with the baggage of their past, responsibilities in their present, and worries for their future. The movie encourages empathy towards the refugees, whom we have to accept as humans that deserve to live in peace.
The movie's final act is the climax – it's the moment where everything comes together. The tension has been building up, and the viewers know that what happens in this scene will impact everyone forever. It's the moment of truth. What's admirable about the movie is how it doesn't really matter what decision is taken. It's more about the actions that are taken leading up to that moment that matter.
In conclusion, The Flood is an excellent movie with a message that's more relevant now than ever before. It's a powerful movie that encourages empathy and urges viewers to do their part in changing the narrative around immigration. The performances are authentic, and the story is well written, and every scene serves a purpose. People will be affected differently by the movie, depending on their life experiences, but everyone can appreciate the difficult decisions that officials make regarding screening refugees seeking asylum. It's a must-watch for anyone with a social conscience.
THE FLOOD is a 2019 drama with a runtime of 1 hour and 39 minutes. It has received moderate reviews from critics and viewers, who have given it an IMDb score of 5.6 and a MetaScore of 56.