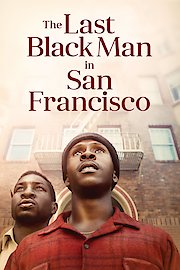 Watch The Last Black Man in San Francisco
"Fight for your land. Fight for your home."
R
2019
2 hr
83
In this drama, a young man tries to claim his ownership of a house in San Francisco that his grandfather built and in which he lived as a child. The changes in the city in the meantime cause him to face many obstacles. Jimmie Fails, Jonathan Majors, Danny Glover, Tichina Arnold, Rob Morgan, Mike Epps and Finn Wittrock star.