The Last Kung Fu Monk
"His fight arrives in New York"
The Last Kung Fu Monk is a heart warming film that follows the life of a Kung Fu Master. His life and routine are turned upside down by a tragic accident. Having to uproot his life and move across the country to take care of his newphew, takes a tool on his once disciplined lifestyle. While navigating his way through this mess he makes new friends, starts a school and learns that nothing is worth more than taking care of those who love you. This movie is filled with action, adventure and a deper meaning of living life to its fullest.
Cast

Director

Peng Zhang Li, Li Zhang

Language

English
More Like The Last Kung Fu Monk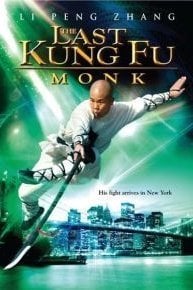 Watch The Last Kung Fu Monk Trailer