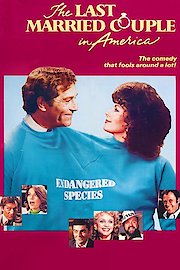 Watch The Last Married Couple in America
"The comedy that fools around a lot!"
When a happily married husband and wife witness all of their friends going through separations and divorces, they wonder if it is only a matter of time before a similar fate unexpectedly befalls their marriage. Tempted by a delightful woman he meets, the husband must decide whether to pursue infidelity, or stay true to his devoted wife.