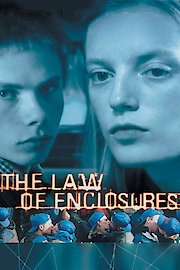 Watch The Law of Enclosures
"In love, out of time."
The Law of Enclosures is a drama film that was released in 2000. The film tells the love story of a single couple. This involves showing them falling in love when they are teenagers. It then shows the couple as an old couple who have been married for most of their lives. This is contrasted with the backdrop of the story which is the Gulf War in both cases. This is used to demonstrate the timelessness of love.