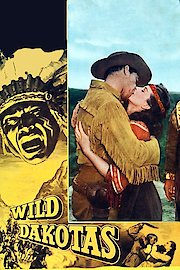 Watch The Wild Dakotas
"Land of Treachery!"
Passed
1956
1 hr 13 min
In this American western, a former dance hall girl joins a wagon train to try and begin a new life. The train is guided by the villain wagon master who schemes to drive out an Arapaho tribe from a site they established near the wagon train's destination. He'll then make a claim to the land for himself. A scout who is friendly with the Indians on the land wants to negotiate a settlement, but the wagon master and scout clash not only over the Arapaho site, but also over the girl.